Les spoilers du chapitre 1031 sont sortis, les voici :
Chapitre 1031 spoilers version VF : « Le guerrier de la science »
Le réveil des Fruits du Démons est un « cadeau ».
Law demande à Kid combien de magnétisme il peut donner mais Kid ne répond pas.
Big Mom utilise 1 an de son espérance de vie sur elle-même pour devenir plus forte et plus grande.
Elle donne également la vie à plusieurs Homies, dont Napoleon.
Drake décline l'invitation d'Apoo.
Yamato s'introduit dans le lieu où ils se trouvent et les Numéros « Fuga » s'en prennent à Yamato.
Le CP0 arrive là où se trouvent Robin et Brook, pour capturer Robin.
Les espions qui portent des masques sont à un autre niveau que les autres.
Sanji est avec une femme qui a été attaquée, il semble qu'il l'ait fait mais il est confus.
Il se demande si c'est à cause des pouvoirs du germa, et pense qu'il peut devenir quelqu'un comme ses frères qui n'hésitent pas à attaquer les femmes.
Sanji sort le Raid Suit et le détruit.
Ensuite, Sanji parle à Zoro sur un Den Den Mushi et lui demande, s'il devient fou ou perd la tête, de l'achever après la bataille contre l'armée de Kaido.
Sanji attaque Queen avec une attaque appelée « Hell Memories ».
Que pensez-vous de chapitre 1031 ? Sanji va-t-il réellement perdre la tête ? Kid a-t-il encore d'autres atouts pour vaincre Big Mom ? Et pensez-vous que Robin se fera de nouveau capturer par le gouvernement mondial ?
Laissez un commentaire ou regardez notre dernière théorie sur le prochain arc de One Piece : Le retour du Davy Back Fight pour affronter Shanks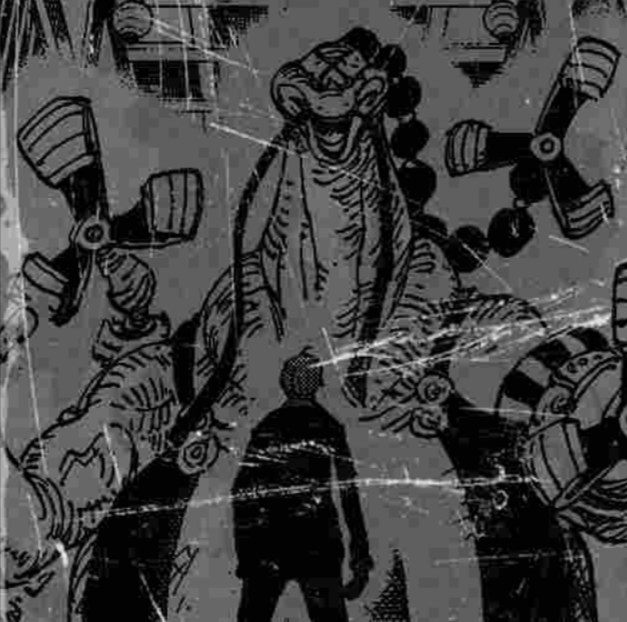 Version US : Title- « The warrior of science »
– The awakening of the Devil Fruits is a considered as a « gift ».
– Law asks Kid how much magnetism he can give but Kid does not answer.
– Big Mom uses 1 year of her life expectancy on herself to become stronger and bigger.
– She also gives life to several Homies, including Napoleon.
– Drake declines Apoo's invitation.
– Yamato breaks into the place where they are and the Numbers « Fuga » goes after Yamato.
– The CP0 arrives where Robin and Brook are, to capture Robin.
– The spies who wear masks are on another level from the rest.
– Sanji is with a woman who has been attacked, it seems that he has done it but he is confused.
– He wonders if it is because of the germa's powers, and believes that he can become someone like his brothers who do not hesitate to attack women.
– Sanji takes out the Raid Suit and destroys it
– Then, Sanji talks to Zoro on a Den Den Mushi and asks him, if he goes crazy or loses his mind, to finish him off after the battle against Kaidou's army.
– Sanji attacks Queen with an attack called « Hell Memories ». –
What do you think of chapter 1031? Will Sanji really lose his mind? Does Kid have any more assets to defeat Big Mom? And do you think Robin will get captured by the world government again?
Leave a comment or check out our latest theory on the next arc of One Piece: The return of the Davy Back Fight to confront Shanks